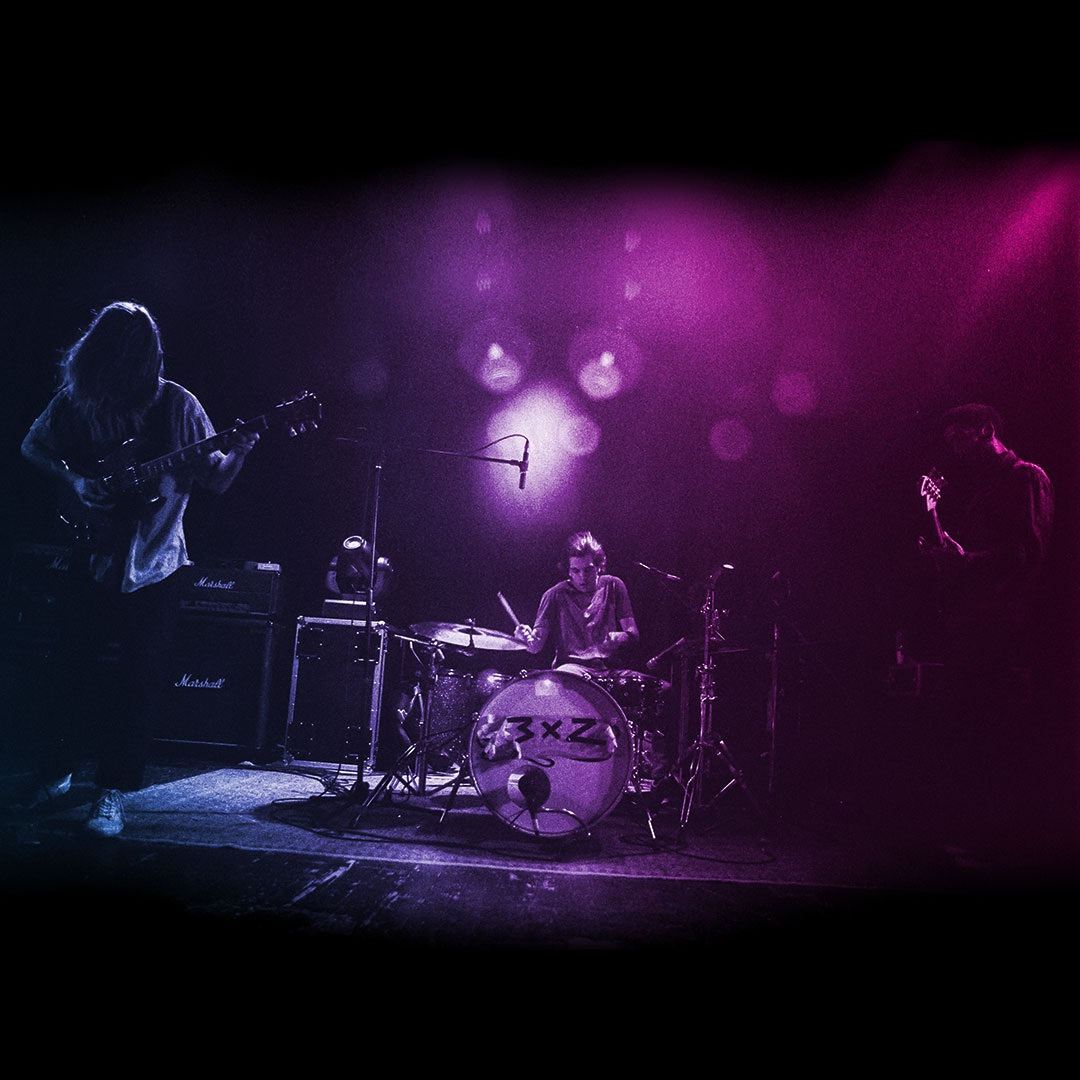 Dogs in Kavala is a psychedelic garage rock trio from Belgrade, consisting of Nikola Hajduković (drums), Srđan Jeremić (guitar), and Siniša Janjić (bass). Their distinct sound and diverse themes help them stand out in a sea of other bands existing on the scene today. This enabled them to be one of the three bands from Serbia nominated in the HEMI Music Awards 2021.
The band was formed in 2016, and in its five years of existence, it has released several records, the latest being an album from 2020 entitled "Zubi (Teeth)." Dogs in Kavala's first LP was released for the publishing house "Krava 22", and it represents a dreamy yet energetic musical landscape that redefines the rock sound of millennials in Serbia.
The single named "Savo" was a preview for this album, while Dogs in Kavala became known mostly for its first pre-album release, "Tri Pesme (Three Songs)" from 2017. On this EP already, the band plays with the perception of the current musical moment, seductively creating the impression of an imitative retro tone, packed deliberately to confuse savvy listeners, or at least, provoke the nostalgic ones.
This genre experiment was more than successful. Keeping in mind the additional musical maturity of the most recent release, the album "Zubi" will be equally successful, perhaps even more so. This album is only expected to grow in popularity in the near future. The promotion of this release was held in the Belgrade club "Kvaka 22" on the 6th of March last year. Dogs in Kavala also delighted many people in 2018 with their performance at Ment in Slovenia. Their live performances are eagerly awaited, and so is the announcement of the winner of the HEMI Music Awards 2021.
HEMI Music Awards program is dedicated to musicians who are ready to develop an international career and whose goal is to reach new markets and audiences. The HMAs are organized by the Hub for Exchange of Music Innovation (HEMI), a European initiative to support artists and music professionals from the Czech Republic, Estonia, Greece, Hungary, North Macedonia, Poland, Romania, Serbia, and Slovenia.
Media supporters:
ANTENNA 5 RADIO NETWORK (MK) | ANTYRADIO (PL) | AVPOPOLIS.GR (GR) | FRONTMAN (CZ) | INFOMUSIC (RO) | LIFO (GR)| MUSIC SERVER (CZ) | ODZVEN WEB MUSIC MAGAZINE (SI) | |RAADIO 2 (EE) | RADIO GUERRILLA (RO) | RADIO MOF (MK) | RADIO TERMINAL (SI) | BALKANROCK (RS) | RTS – RADIO BEOGRAD 1 (RS)
HEMI partners:
ATHENS MUSIC WEEK (GR) | BUSH (HU) | CEEntral PARTY (CZ) | EXIT FESTIVAL (RS)| MASTERING THE MUSIC BUSINESS (RO)| MENT LJUBLJANA (SI) | PIN MUSIC CONFERENCE (MK) | TAK BRZM MIASTO (PL)| TALLINN MUSIC WEEK (EE) | WIANKI FESTIVAL (PL)