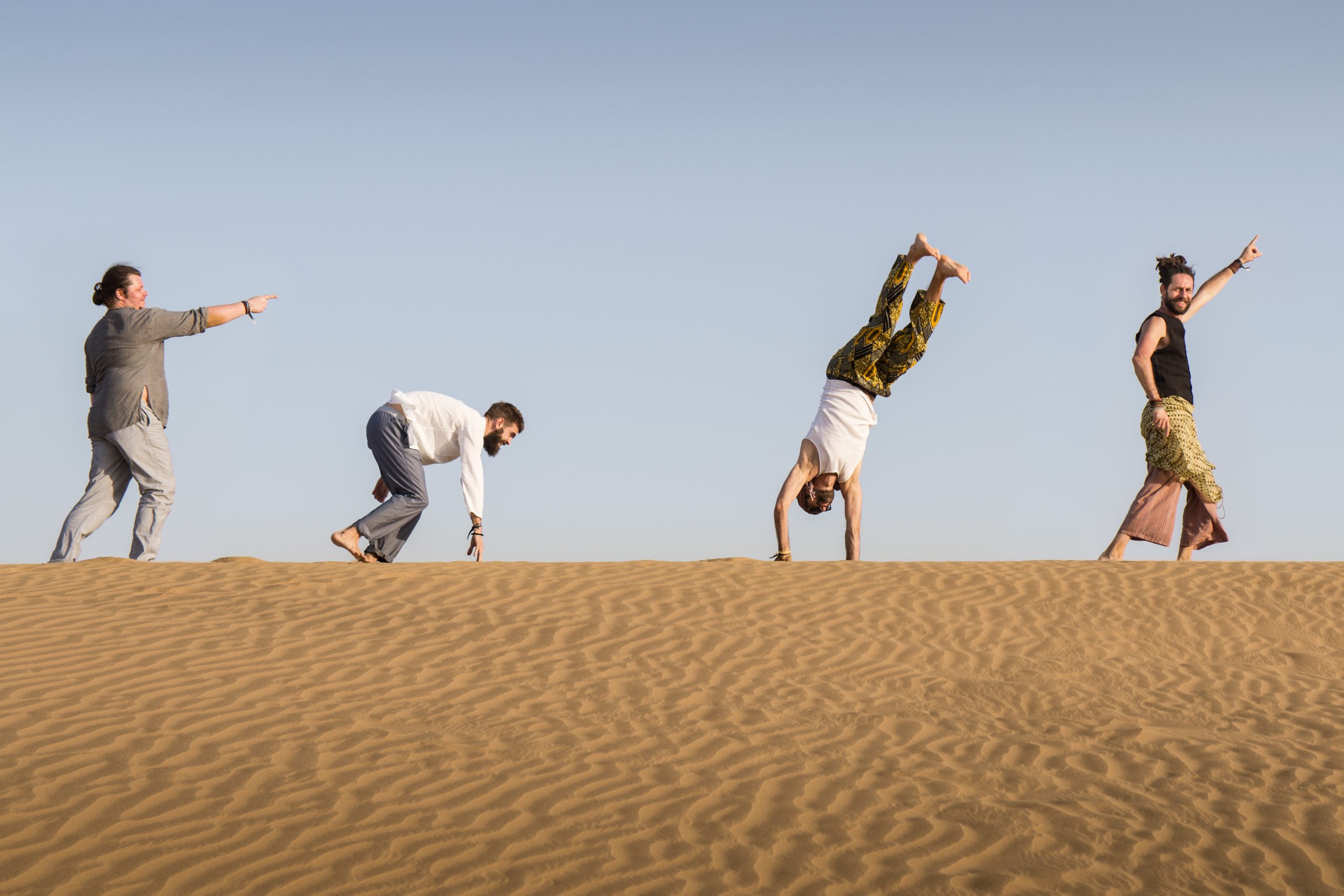 Among the Serbian bands nominated for the HEMI Music Awards 2021 is the Belgrade-based Balkan funk-jazz band Naked, consisting of Branislav Radojković (bass), Goran Milošević (drums, percussion), Đorđe Mijušković (violin), and Rastko Uzunović (clarinet, saxophone).
Naked represents a blend of the music tradition of the Balkans and the global jazz scene. It is precisely this unusual combination that makes them stand out, and their originality is the main reason for the HEMI nomination in this fierce competition. Their music could best be described as a fusion of global rhythms, Balkan musical tradition, and free jazz, while their ability to combine various concepts perfectly is the reason everyone should see this band live at least once.
Their third album, called "Nakedonia," was released in the early spring of 2015, and this release combines the name of the band and the country of North Macedonia, situated in the Balkans. According to an interview with the band, Nakedonia is an allusion to a fictional country that values music above all else.
They have a considerable number of concerts behind them, along with a long career that seems to have been going exclusively uphill from day one.
HEMI Music Awards program is dedicated to musicians who are ready to develop international careers and whose goal is to reach new markets and audiences. The HMAs are organized by the Hub for Exchange of Music Innovation (HEMI), a European initiative to support artists and music professionals from the Czech Republic, Estonia, Greece, Hungary, North Macedonia, Poland, Romania, Serbia, and Slovenia.
You can learn more about the HEMI Music Awards nominees here.
Media supporters:
ANTENNA 5 RADIO NETWORK (MK) | ANTYRADIO (PL) | AVPOPOLIS.GR (GR) | FRONTMAN (CZ) | INFOMUSIC (RO) | LIFO (GR)| MUSIC SERVER (CZ) | ODZVEN WEB MUSIC MAGAZINE (SI) | |RAADIO 2 (EE) | RADIO GUERRILLA (RO) | RADIO MOF (MK) | RADIO TERMINAL (SI) | BALKANROCK (RS) | RTS – RADIO BEOGRAD 1 (RS)
HEMI partners:
ATHENS MUSIC WEEK (GR) | BUSH (HU) | CEEntral PARTY (CZ) | EXIT FESTIVAL (RS)| MASTERING THE MUSIC BUSINESS (RO)| MENT LJUBLJANA (SI) | PIN MUSIC CONFERENCE (MK) | TAK BRZM MIASTO (PL)| TALLINN MUSIC WEEK (EE) | WIANKI FESTIVAL (PL)