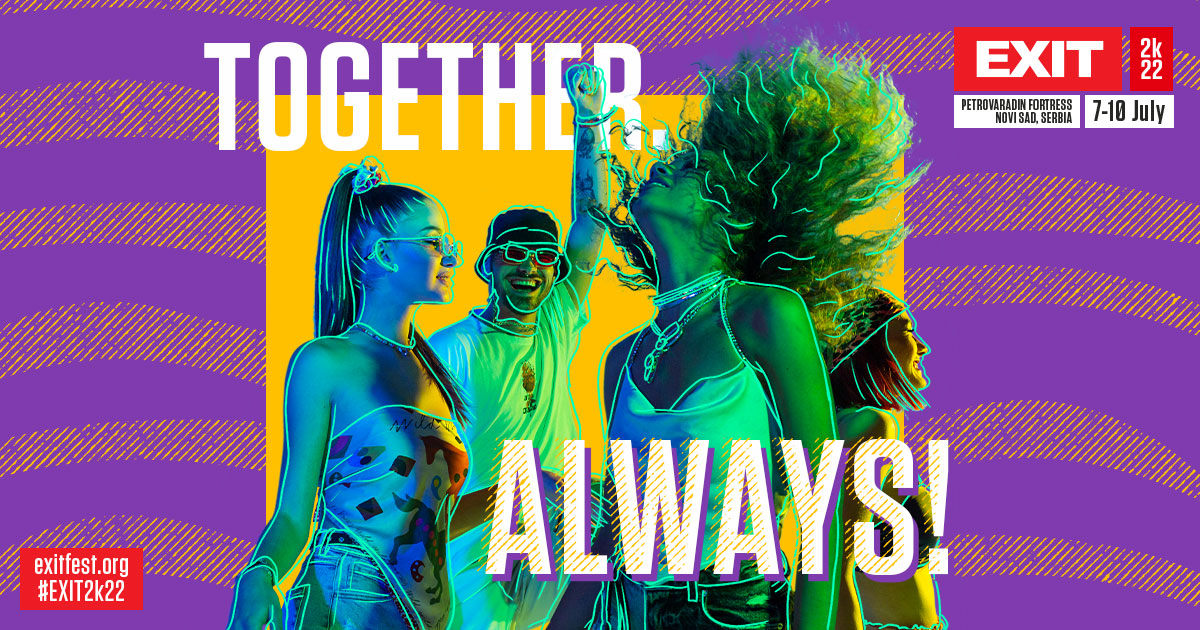 When it seemed like there was no way out, we once again found an EXIT. We managed to get together again this year and enjoy freedom and safety. We have shown the whole world that we will always find a way to embrace each other no matter what. We built four oases, four festivals. That is why in 2022 our guiding motto will be: Together. Always! The need to be together is woven into our genes.
The jubilee two decades celebration of the EXIT festival was the first major festival in the world after the onset of the pandemic, showing everyone the true power of unity, love, happiness, magic, revolution, courage, and freedom! After one of the most challenging years in recent history, we chose to celebrate life!
Our festival is not only unique for its magical location, the second-largest fortress in Europe, the melting pot of many music genres, the world-famous mts Dance Arena, countless stages and zones and the festival vibe embracing the whole of Novi Sad and Serbia. The festival is primarily special because of you, the people of EXIT, as well as the feelings of togetherness and belonging that we have created and continue to build year after year. History will remember that the EXIT tribe reunited and found its way to inspiration, hope, change, and freedom in the most challenging of times! When we're alone, we may be lost and frightened. Together – we will always find an EXIT!
From locking eyes with Main Stage headliners in the front row to locking lips with your date in the back; from mornings at the Dance Arena, through making noise in the tunnel, to holding hands walking across the bridge; for freedom and love — we are eager to stay together always, with the knowledge that rocking to the same beat is more important now than ever before!
That is why we are preparing something extraordinary for our next meeting. The dates are 7th–10th July, the meeting point is our fortress, and the first confirmed "hosts" are the great Nick Cave & The Bad Seeds and Boris Brejcha. Let's make history again. Together. Always!