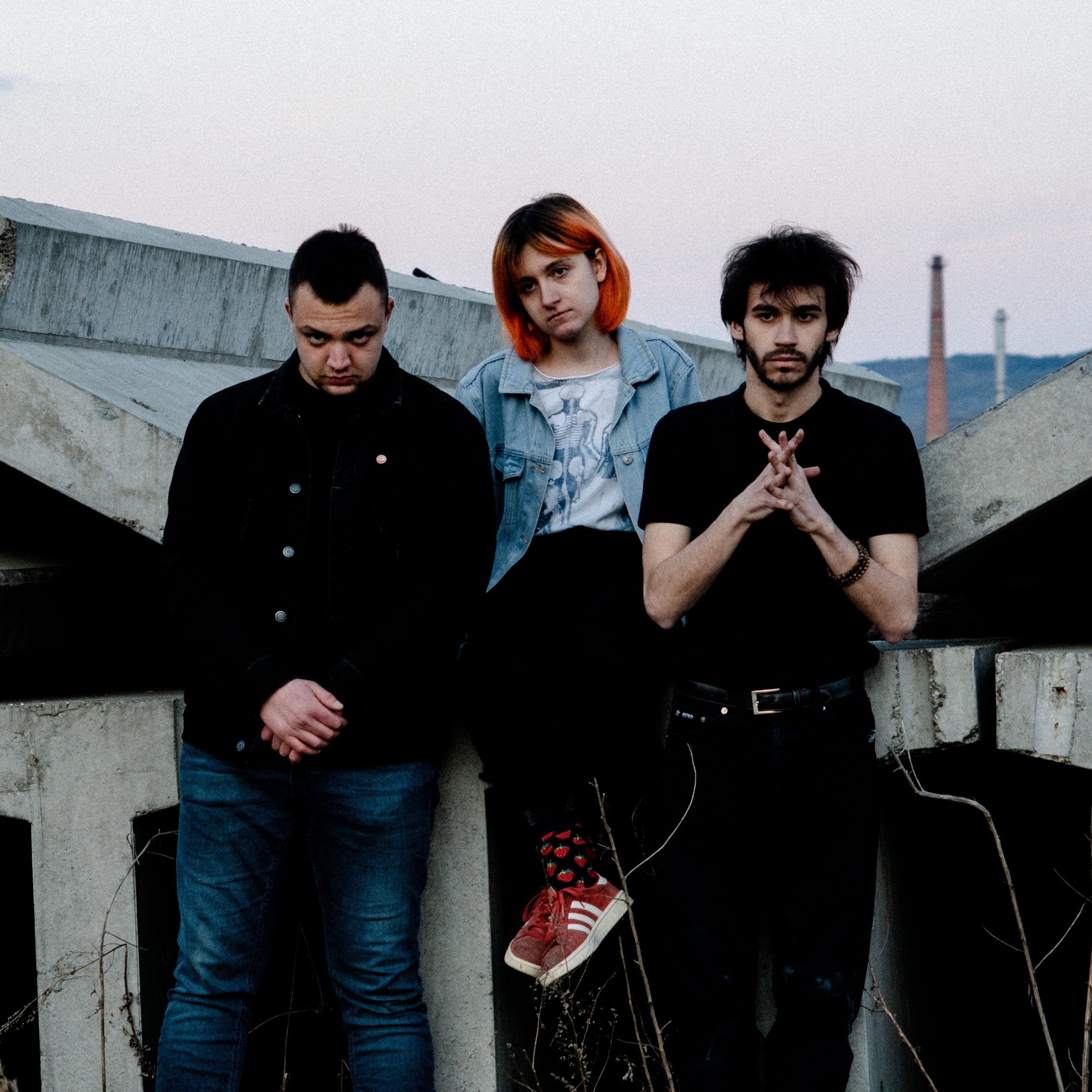 Šajzerbiterlemon is a Belgrade garage trio formed in 2014, consisting of Ana Đurović (drums), Mario Marković (bass, backing vocals), and Jovan Sibinović (guitar and vocals).
They had their first gig in the Belgrade club Atom, the same year they were formed, and they played five original songs on that occasion. In April 2017, their first official single and video, "Čudni ljudi (Strange People)," is released. Until 2017, they played mostly in small Belgrade clubs. That year, they independently released their debut EP with three video-supported singles, which they promoted with concerts across the country and the region. In May 2019, the band released their first album, entitled "Iza naših zidova (Behind Our Walls), "for the Croatian publishing house Geenger records and successfully promoted it with a big solo concert at the Belgrade Youth Center.
During 2019, as part of the promotion of the album, they released three more videos for the singles "O Idolima," "Sneg," and "Mrak," and held concerts in Skopje (PIN MUSIC Conference), Ljubljana (MENT Festival) and many others. They used the 2019 concert season to promote both their debut album and the "Halli Galli Compilation (Hali Gali kompilacija)," an album on which they collaborated with eight other young bands from the burgeoning Belgrade guitar scene.
The nomination for the HEMI Music Awards 2021 confirms the fact that this band has filled a gaping hole in the Balkan musical scene.
The HEMI Music Awards program is dedicated to musicians who are ready to develop international careers and whose goal is to reach new markets and audiences. The HMAs are organized by the Hub for Exchange of Music Innovation (HEMI), a European initiative to support artists and music professionals from the Czech Republic, Estonia, Greece, Hungary, North Macedonia, Poland, Romania, Serbia, and Slovenia.
You can learn more about the HEMI Music Awards nominees here.
Media sponsors:
ANTENNA 5 RADIO NETWORK (MK) | ANTYRADIO (PL) | AVPOPOLIS.GR (GR) | FRONTMAN (CZ) | INFOMUSIC (RO) | LIFO (GR)| MUSIC SERVER (CZ) |  ODZVEN WEB MUSIC MAGAZINE (SI) | |RAADIO 2 (EE) | RADIO GUERRILLA (RO) | RADIO MOF (MK) | RADIO TERMINAL (SI) | BALKANROCK (RS) | RTS – RADIO BEOGRAD 1 (RS)
HEMI partner events:
ATHENS MUSIC WEEK (GR) | BUSH (HU) | CEEntral PARTY (CZ) | EXIT FESTIVAL (RS)| MASTERING THE MUSIC BUSINESS (RO)| MENT LJUBLJANA (SI) | PIN MUSIC CONFERENCE (MK) | TAK BRZM MIASTO (PL)| TALLINN MUSIC WEEK (EE) | WIANKI FESTIVAL (PL)