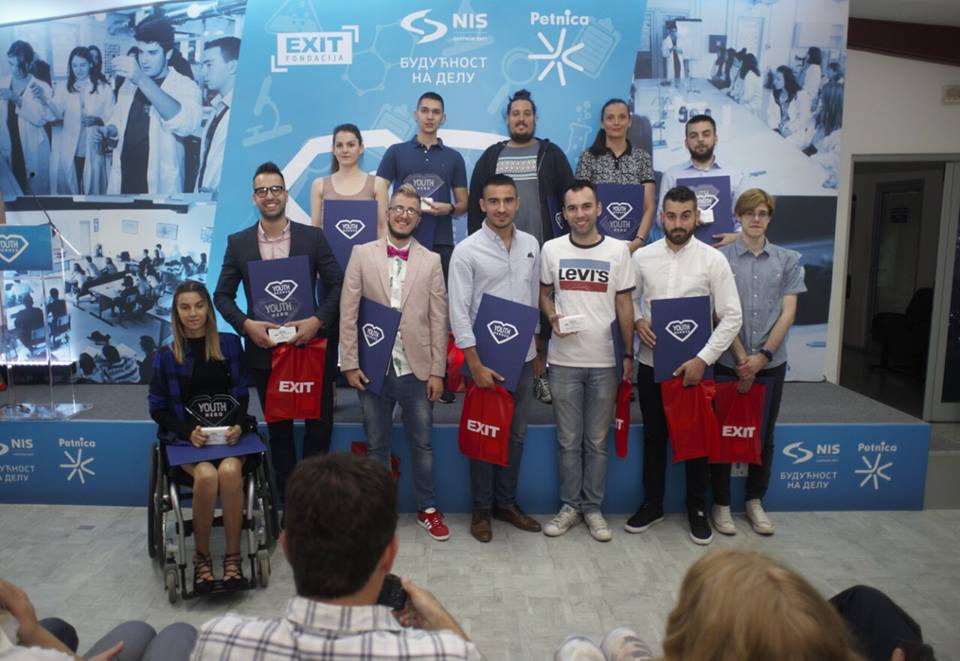 There are only seven days left until Tuesday, 20 August, until the end of the "Youth Heroes" contest, which is open to hardworking and successful individuals from the four fields: education and science, entrepreneurship and creative industries, social activism and culture and art. The winners of this year's competition, the fourth in a row, to be announced in the fall, will receive well-deserved recognition and media promotion, and their achievements will be presented to the public. The Laureates of "Youth Heroes" awards will be the first to secure the tickets for the 20th edition of the EXIT Festival next year, as well as for the Sea Star and Sea Dance Festivals in 2020. In addition to the festival ticket kits, they will be presented with gift packs from the publishing house "Vulkan", and the first place in each category will receive a cash prize of 100,000 dinars.
"Youth Heroes" is a long-term joint campaign of EXIT Festival and NIS Company for promotion of positive role models in the society, which was also realised this year with the support of Radio Television of Serbia and Ringier Axel Springer. The Special "Youth Heroes" award will be awarded this year in cooperation with the Youth Alliance of the association European Youth Capital 2019.
All young people with citizenship of Serbia or with residence in the Republic of Serbia between the ages of 15 and 30 who have special achievements, awards, accolades in the fields of education / science, entrepreneurship and creative industries, social activism, culture / art are eligible to apply.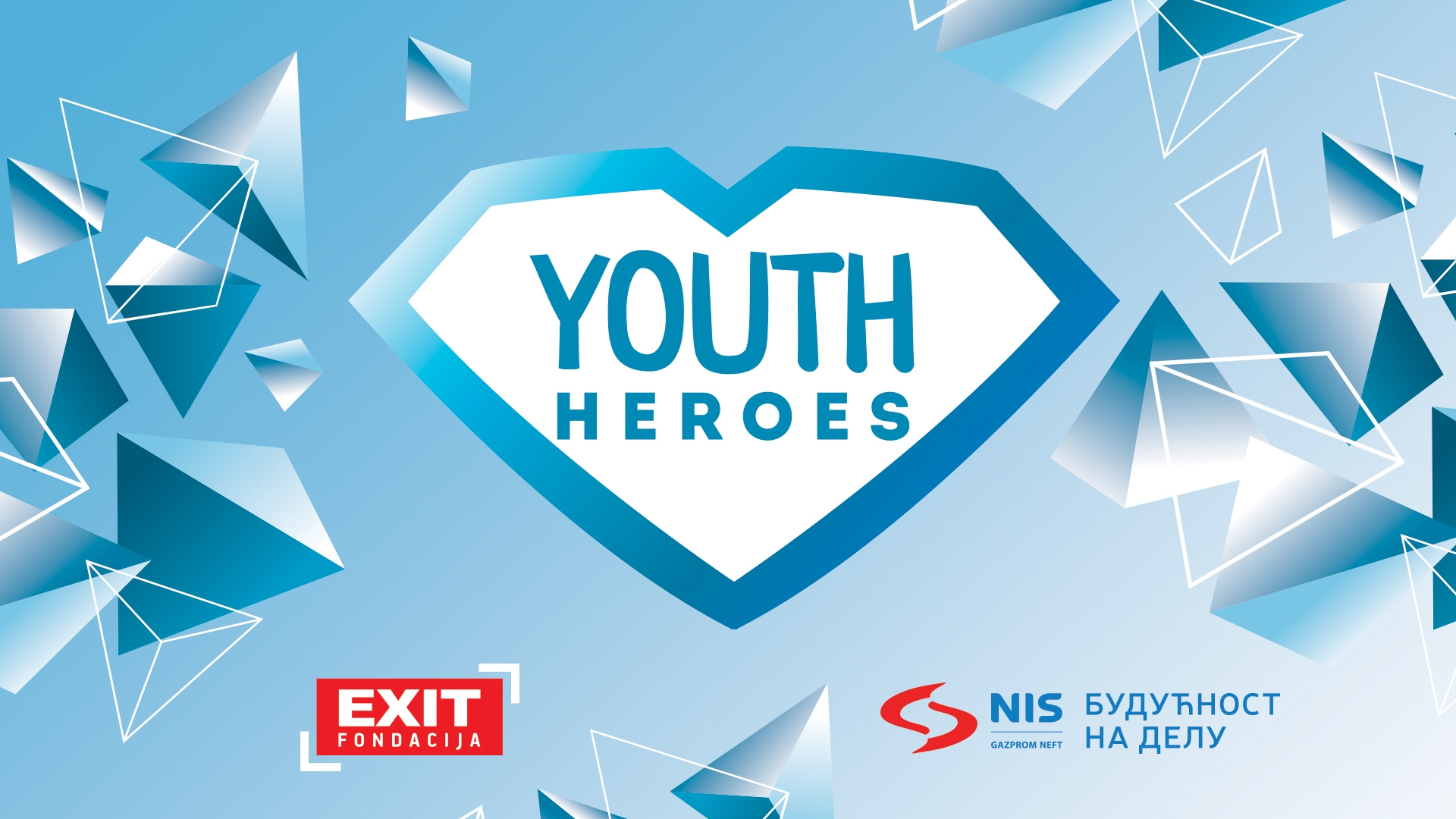 The application form is available on the website www.youth-heroes.org or on this link and applications must be sent to [email protected] by (until) 20 August 2019. Young heroes can be nominated by organisations, institutions, media and interested individuals, or they can apply independently.
The "Youth Heroes" campaign aims to improve conditions for young talents to remain in Serbia. Young heroes are the only ones who can be the real drivers of change in society and motivation for all those who create in silence to gain courage and show the splendour of their talent. Great successes such as medals at international scientific competitions, designing actions in their local community, creating great works of art, launching a successful company, is what deserves to be rewarded and promoted as a result of tremendous dedication and effort.
During the multiannual Youth Heroes campaign, as many as 52 "Youth Heroes" awards have been awarded to young people in Serbia, those who stand out with their exceptionalism and make our society better! Among them are 49 recipients of recognition in the fields of education and science, entrepreneurship and creative industries, social activism and culture and the arts, while two young heroes and one institution have received special "Youth Heroes" awards.