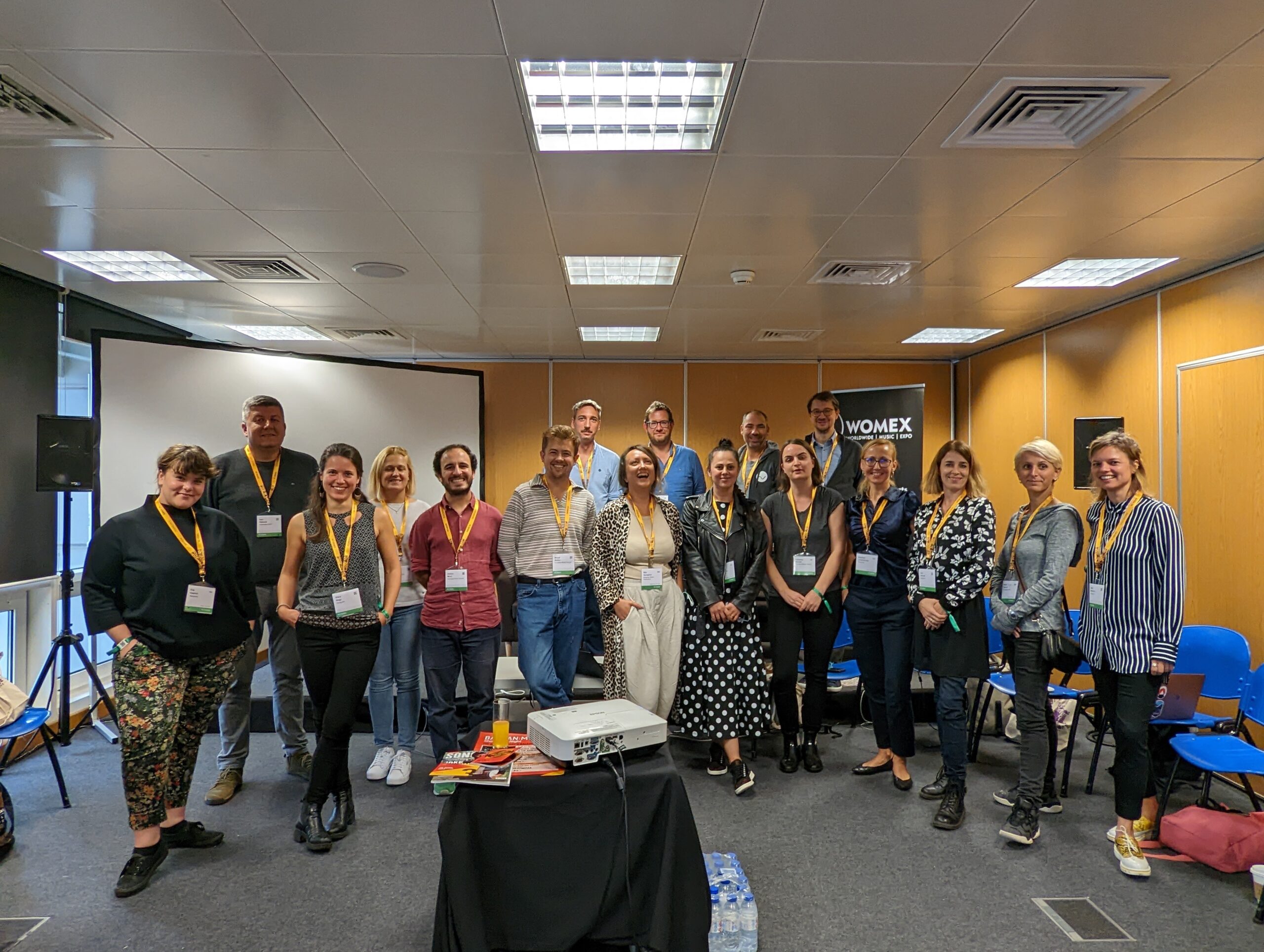 Through the "MOST" project, the EXIT Foundation has taken part in the 28th edition of the prestigious Worldwide Music Expo 2022 (WOMEX), which took place from 19th to 23rd October in the Portuguese capital of Lisbon.
This year, the EXIT Foundation and the "MOST" project, supported by the Creative Europe programme, were presented through several activities aimed at spreading Balkan music culture to world music enthusiasts and delegates at the WOMEX conference.
One of these activities was the conference panel "The Brand of the Land", dedicated to the branding of Balkan music, featuring the Programming Director of the Hungarian Hangvető, Balázs Weyer, the founder of the Finnish agency Minnamurra Music Management, Minna Huuskonen, Tino Grasselt representing the German music agency Tomato Production and Marija Vitas representing the World Music Association of Serbia.
The exclusive showcase of the "MOST" project on the offWOMEX stage, entitled BALKAN:MOST Night, featured three rising regional world music bands — Macedonian Perija, Bulgarian Oratnitza and Romanian Corina Sîrghi și Taraful Jean Americanu. Perija and Oratnitza were selected by WOMEX earlier this year at the new World Music Balkans (WOMBA) platform. They were presented at the eponymous conference at Fruške Terme and a showcase on Exit's Pachamama stage.
WOMEX – Worldwide Music Expo is one of the largest music conferences in the world, including a fair, panels, films, and concerts. This year's culturally and musically diverse event concluded with more than 3,100 music professionals (including 280 performing artists) from 113 countries, hosted more than 60 showcase artists representing 280 musicians spread across seven stages, 21 music-based documentaries, 111 speakers and mentors participated in the conference sessions, and a bustling trade fair with 676 exhibiting companies with more than 260 stands and two radio studios on-site.