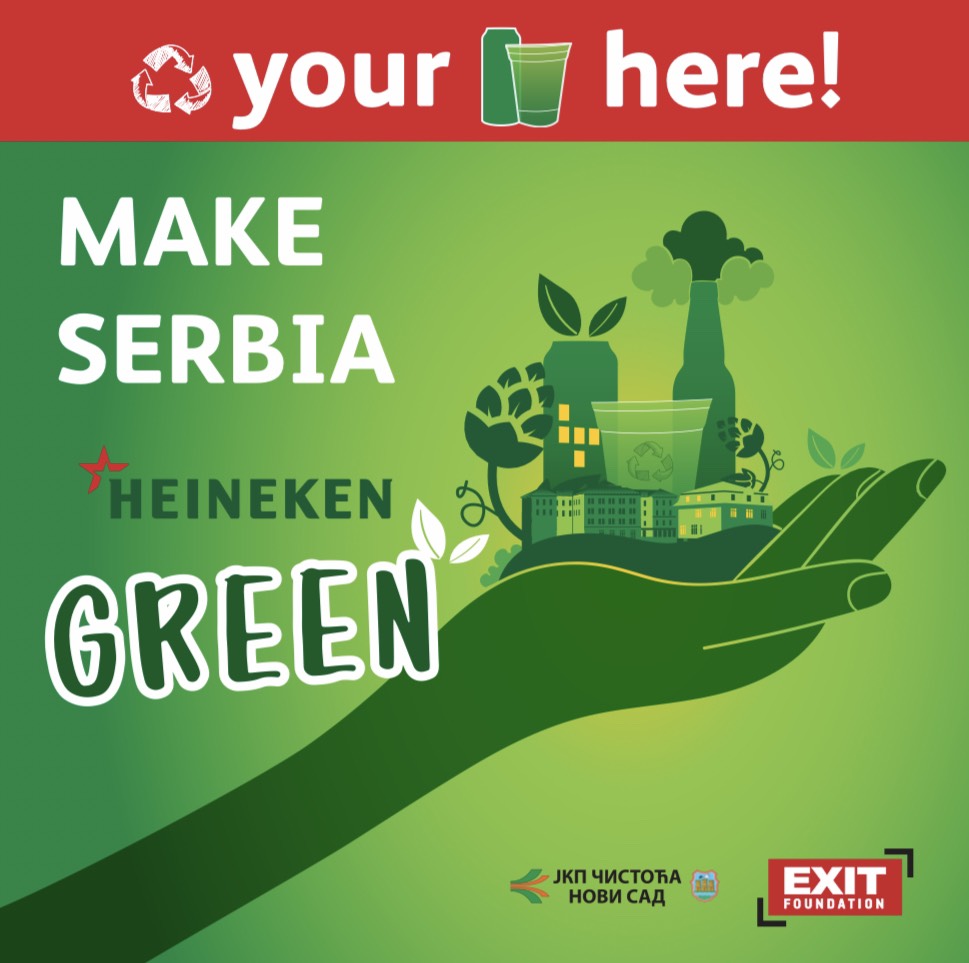 EXIT Tribe, in cooperation with HEINEKEN and PUC "Gradska čistoća", will make sure that the plastic does not pollute our nature, because 100% of the plastic used at the festival will be recycled thanks to a specially designed system, starting with special plastic bins at the Festival, the use of special equipment for waste separation owned by PUC "City Cleanliness", all the way to  transportation and recycling of all plastic from the Festival at PUC "Gradska čistoća" Recycling factory!
Special plastic bins will be provided for all plastic packaging, where visitors will be able to dispose of plastic packaging and thus participate in making plastic not one of our environmental pollutants, but a recyclable material. This joint action preserves nature in the best possible manner by assuring that no piece of plastic from the Festival ends up in rivers and landfills in Serbia.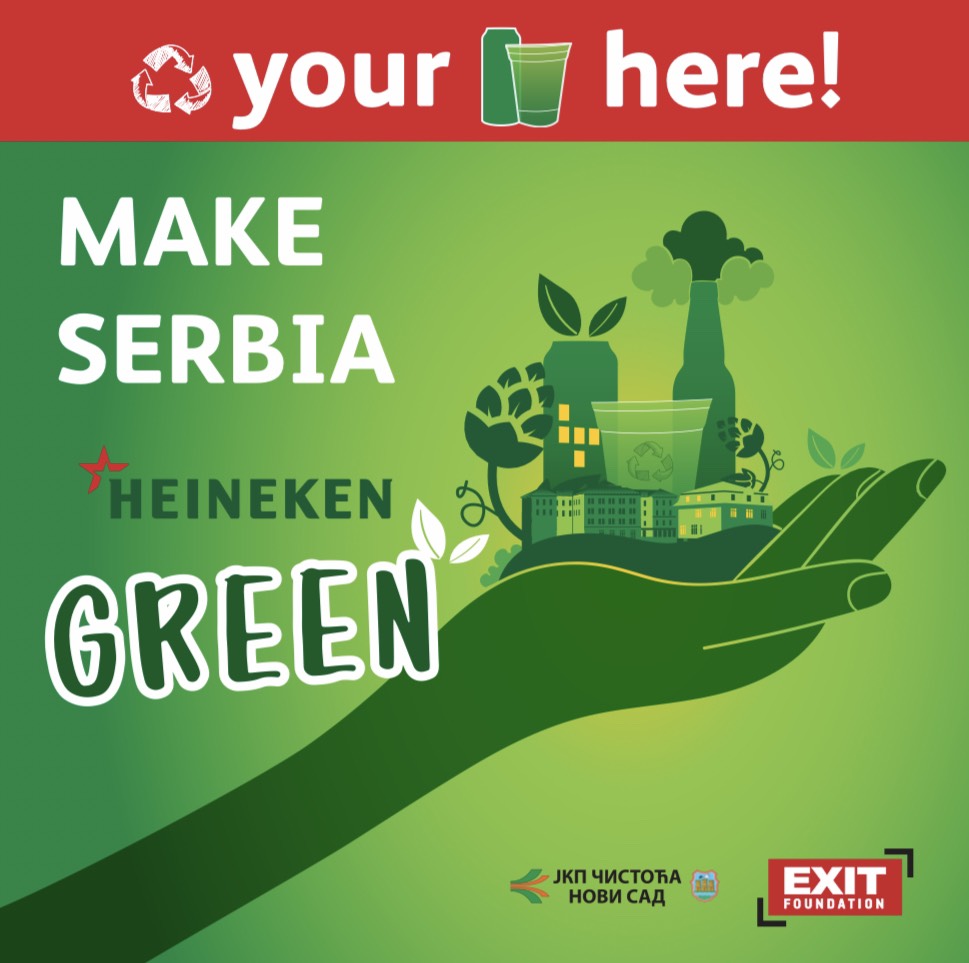 The action was launched to raise awareness among festival audience, as well as the consumers themselves, about the importance of recycling and preserving the environment. Marked recycling bins will be set on the Fortress, in which the EXIT audience, in the rhythm of the music, will be able to dispose of their plastic cups after responsible consumption. In this way, Festival visitors will contribute to a cleaner Petrovaradin Fortress and Novi Sad, as well as a greener Serbia for all citizens and those who will come to EXIT next year.