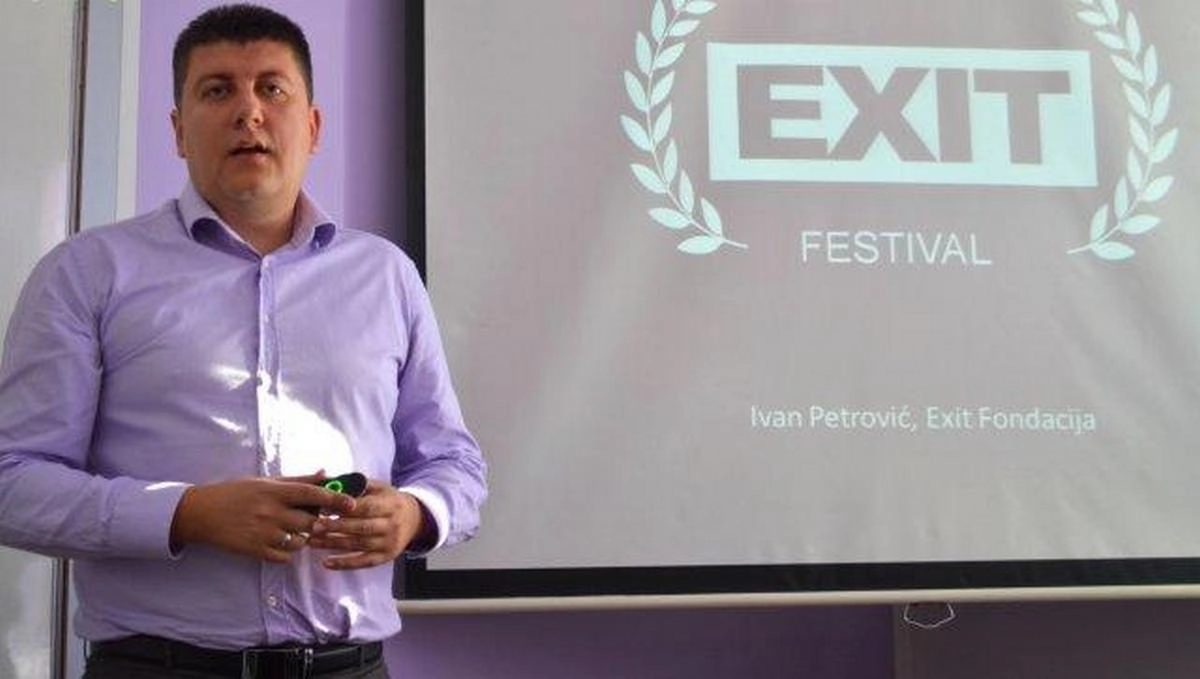 Ivan Petrović, the representative of Exit Festival, talked about this year's edition of Exit Festival at the "Summer 2023" conference panel.
"Regarding the Exit Festival this year, we can expect probably one of the best editions with a superior music program, with numerous participants from all over the world, with numerous improvements. Every year we try to improve the program, the scenography, the other content of the festival and, of course, to improve the festival experience of every visitor," Petrović said.
"What's interesting is that last year we made a partnership with NFT Tix and through the use of blockchain technology we were the first major music festival in the world to enable ticket sales through NFT, which is why we won the award for best innovation at the British Festival Awards, one of the most prestigious festival awards in the world, and we will, of course, continue to improve this practice," he added.
When it comes to foreign visitors, a record number of them is expected this year.
"This year we expect the same record number of foreign visitors, that is, last year we had a record of 63 percent so far, which means that almost two-thirds of the visitors were from outside Serbia, and this year we assume that this trend will continue, that we will have 200 thousands of visitors every year, which is approximately the maximum capacity of the fortress."
Another record was achieved last year, and it concerns the number of countries from which visitors come to the festival.
"Last year I can say that there were visitors from over 107 countries. A great record and, as I would say, in terms of the number of countries where people come from and their composition, where two-thirds are actually foreign tourists and that is something that makes Exit unique certainly in Serbia and in the region because it is the first gateway to Serbia for many tourists and some of our research says that 90 percent of them come to Serbia for the first time because of Exit, and later return to visit Belgrade and some ski centers, nature and so on so that this contribution to the development of tourism in Serbia and the promotion of Serbia in general and its image in the world is immeasurable," emphasized Petrović.
Source: Diplomacy&Commerce