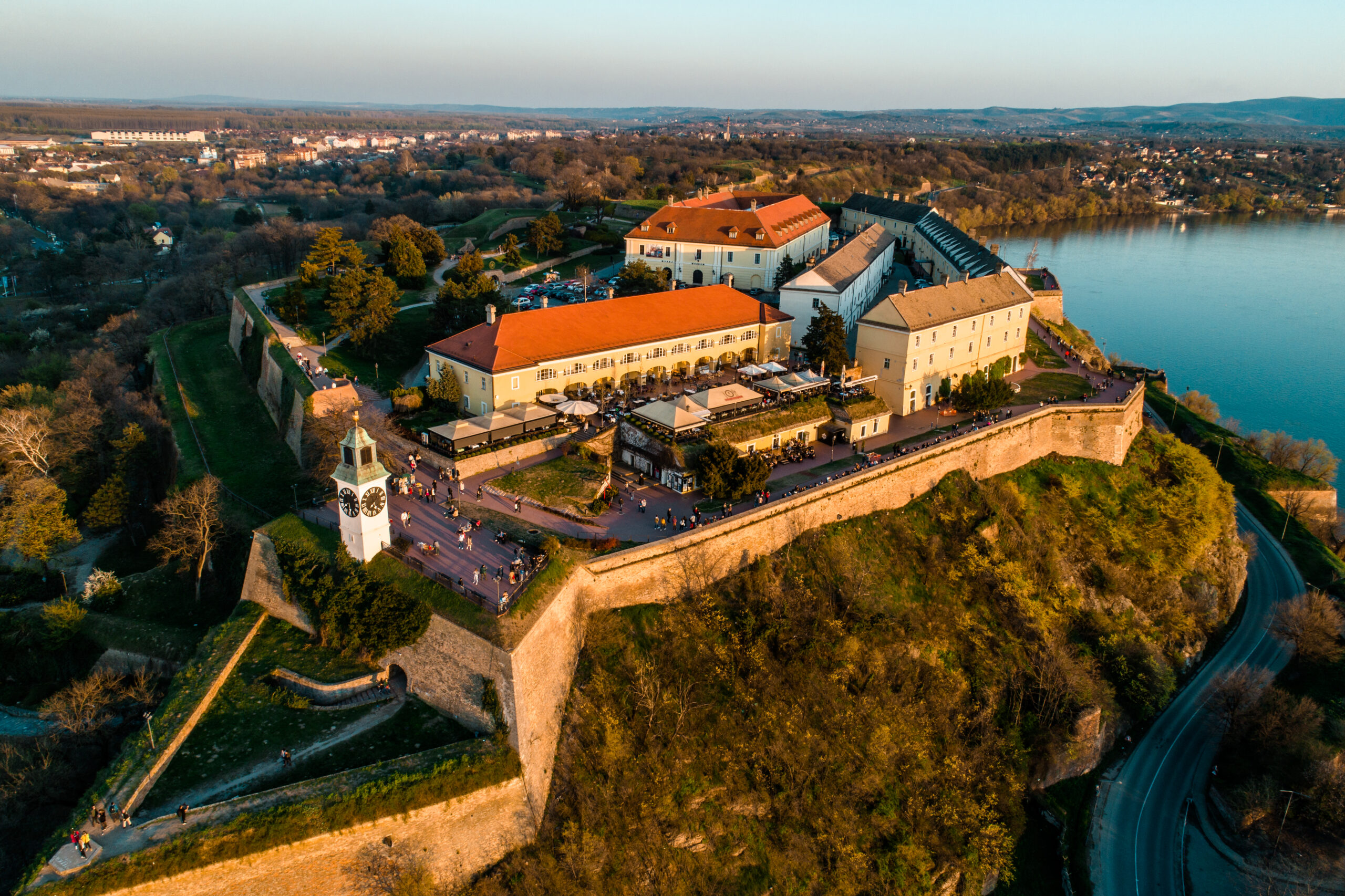 "There's nowhere quite like EXIT Festival," proclaimed the iconic British
Mixmag following this year's festival edition.
Beyond its musical lineup and performances from global superstars, EXIT offers visitors an unparalleled experience that's second to none worldwide. From its unique festival location and unforgettable sunrises over mts Dance Arena to cherished memories and spontaneous moments, we present the 8 Wonders of EXIT Festival!
1. Petrovaradin Fortress
The enchanting medieval Petrovaradin Fortress, the "Gibraltar of the Danube," is not only one of Europe's prime attractions but also stands as one of the top festival venues globally. For four days each year during EXIT Festival , the fortress transforms into a city of its own, pulsating with freedom, love, peace, and the rhythm of music from the world's biggest names.
2. mts Dance Arena Sunrise
mts Dance Arena is a hallmark of EXIT festival. Only those who've witnessed dawn over this temple of electronic music can truly know where to find the most breathtaking sunrises at Petrovaradin Fortress.
3. Crossing the Varadin Bridge to the Festival
The journey to the festival itself, crossing the iconic Varadin Bridge towards Petrovaradin Fortress and the morning return, is a beloved tradition, a pilgrimage for all members of EXIT tribe!
4. Unique Multi-Genre Lineup
From Main Stage showcasing top global acts that have (re)shaped music genres and penned modern musical history to the colossal mts Dance Arena, one of the world's largest dancefloors, and alternative electronic vibes of NSNS Refreshed by Heineken Silver, not forgetting the favored Visa Fusion and Explosive stages, to the iconic Wenti Wadada Positive Vibrations Reggae and Latino Stage by IDEA, Gang Beats, X-bass Pit, Gaia Trance Stage, and many more — EXIT has championed a distinct multi-genre approach for over two decades, gaining widespread acclaim for it.
5. Discovering Hidden Gems within the Fortress
One of EXIT's most authentic and undeniable charms is spontaneously discovering and exploring gems hidden in the fortress's nooks and crannies, spread across over 40 festival stages and zones. From stumbling upon various surprises throughout the Fortress, exploring smaller stages, to finding your next favorite artist or group of friends — this embodies the quintessential EXIT experience.
6. A Pillar of Unity in the Region
EXIT began as a youth movement in Serbia and the Balkans advocating peace and freedom. Early on, it made history as the first massive gathering in the region post the 1990s wars. Through its ongoing activism, social responsibility, and position as an annual gathering spot for youths sharing similar values, EXIT remains the voice for a change-hungry generation and a reminder of its power to make the world a better place.
7. Camping by the Danube
EXIT camp is traditionally the go-to festival accommodation for visitors worldwide. This year alone, it hosted festival-goers from over 70 countries! The sandy Štrand beach on the banks of the Danube, looking up at the Petrovaradin Fortress, rife with various daily activities, provides an ultimate, immersive festival memory to cherish.
8. Mental Health Care
Youth mental health has always been a focal point for EXIT Festival and EXIT Foundation. In 2021, EXIT made history as the first post-pandemic festival in the world, underscoring the importance of face-to-face interaction for mental well-being. This was also highlighted in the short film "EXIT the Pandemic: Dance to Freedom".
From the recent "Life Is Live" campaign, emphasizing mental health care, to supportive messages scattered throughout the Petrovaradin Fortress like "Compassion will save the world," "Understanding is an act of love," "Be kind to yourself and others," and "Show your shine," EXIT's mission is to create an environment where everyone feels completely safe and free to be themselves.
Bonus Wonder: EXIT 2023 Opened by Three-month-old Atina Ljubav Kovačević!
This year's EXIT Festival was magical in its own right, with one standout moment being the opening at Pachamama stage powered by Rosa, dedicated to protecting Mother Earth and promoting conscious music from all corners of the globe. The festival was inaugurated by EXIT's founder and director, Dušan Kovačević, alongside his three-month-old daughter, Atina Ljubav Kovačević, symbolizing a message of a New Earth.