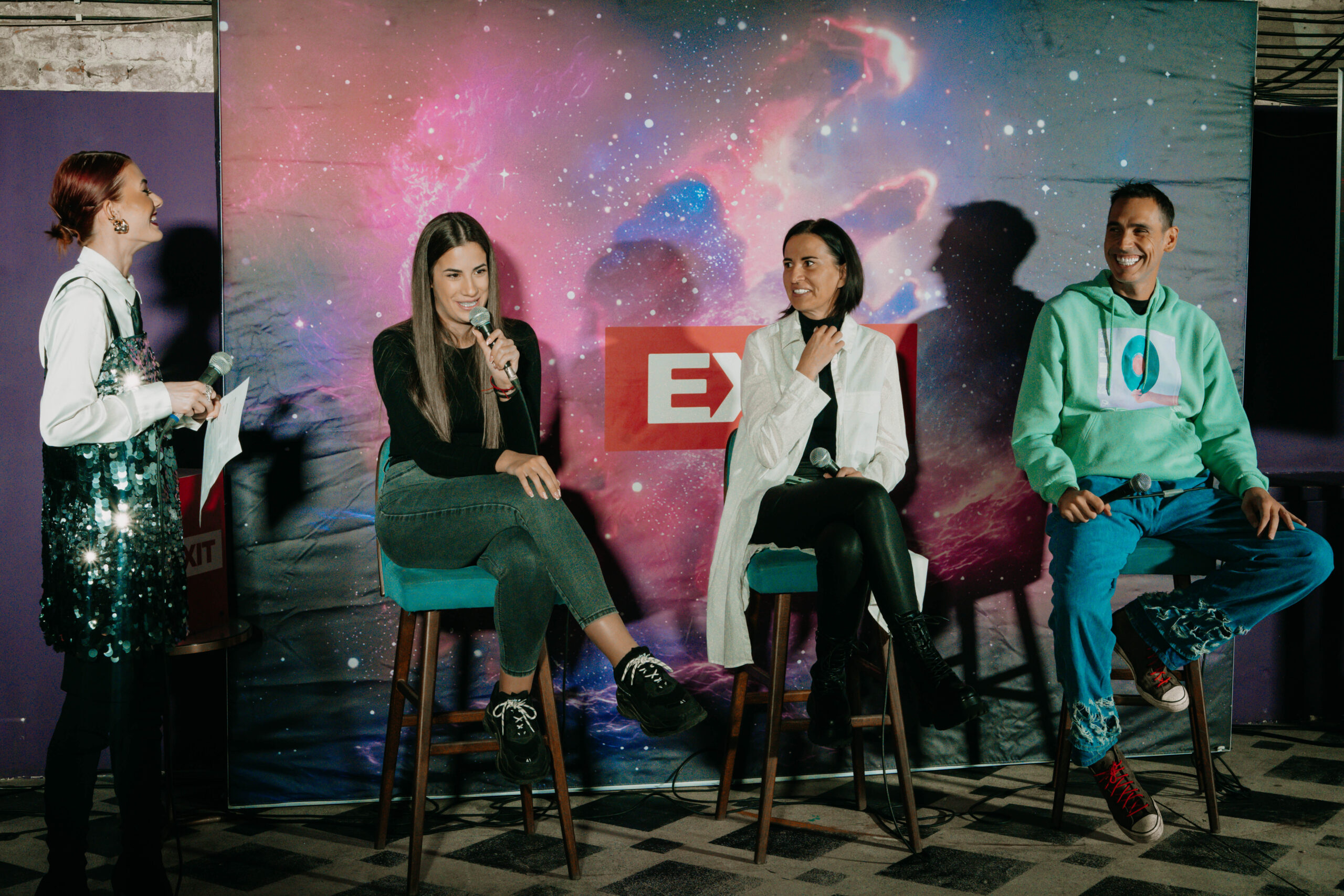 Only a few months after EXIT launched its talent development center, it received a significant nod of acknowledgment at the international level — one of the world's leading music agents, Maria May, has taken on Lanna, the first signee of EXIT Echosystem.
Maria May represents the influential global music agency Creative Artists Agency (CAA), which boasts a roster featuring some of today's top stars, such as David Guetta, Paul Kalkbrenner, The Chainsmokers, Black Eyed Peas, Lee Burridge, Blondish, Monolink, Vintage Culture, Robin Schulz, and many others. Now, Serbia's Lanna is joining this stellar lineup!
Lanna rightfully captured attention as a prodigy of the electronic scene when she first played at EXIT at the tender age of 13, making her the youngest-ever performer at the acclaimed festival. Last year, she became the youngest producer to feature on the prestigious Beatport Top 100 Progressive-House list. At just 17, she's already shared the stage with some of the world's top electronic music acts, including Paul Kalkbrenner, Nina Kraviz, Amelie Lens, and Indira Paganotto.
EXIT, with its esteemed reputation in the global music industry and strong professional and personal ties with leading music agencies and global stars, has opened doors for the international career development of young artists by founding its Echosystem and collaborating with Maria May.
"While Maria May has been our primary target since we signed Lanna to EXIT Echosystem, I'm still in disbelief that we achieved this in such a short time. This news is of utmost importance for our local music scene. Through Lanna's example, we aim to create a system to foster the global careers of our young talents,"– said the founder and CEO of EXIT festival, Dušan Kovačević.
With a slew of successes under her belt, Lanna's meteoric rise is just beginning, with her development now overseen by the renowned Maria May. At a conference held at Belgrade's club Dim, Maria expressed her enthusiasm through a video call, stating: "At CAA, we love breaking new talent, and I couldn't be more delighted to have signed Lanna and EXIT's new setup, Echosystem. This opportunity is incredibly exciting for all of us."
Young producer and DJ Lanna also shared her sentiments on this new milestone: "I'm completely taken aback as I watch my dreams come true one after the other at lightning speed. Being represented by EXIT and CAA is a massive accomplishment, and I'm thrilled and ready for everything to come," said Lanna.
On Friday, October 20, Lanna will perform at the Amsterdam Dance Event as part of the exclusive EXIT Echosystem Showcase, again standing alongside giants of the electronic scene.
At the Faralda Crane, one of the most unique clubs and 5-star hotels in the world, 50 meters above Amsterdam, EXIT's event on October 20 will be headlined by one of the most in-demand electronic music artists, Bonobo. Cassian will heat things up with his signature sound, while the showcase will also feature performances by Lanna, Human Rias b2b Arodes, iLEE, and Ece Ekren!
This will be the fifth time that EXIT festival has collaborated with the world's largest electronic music gathering, and this year, EXIT returns to Amsterdam Dance Event stronger than ever.