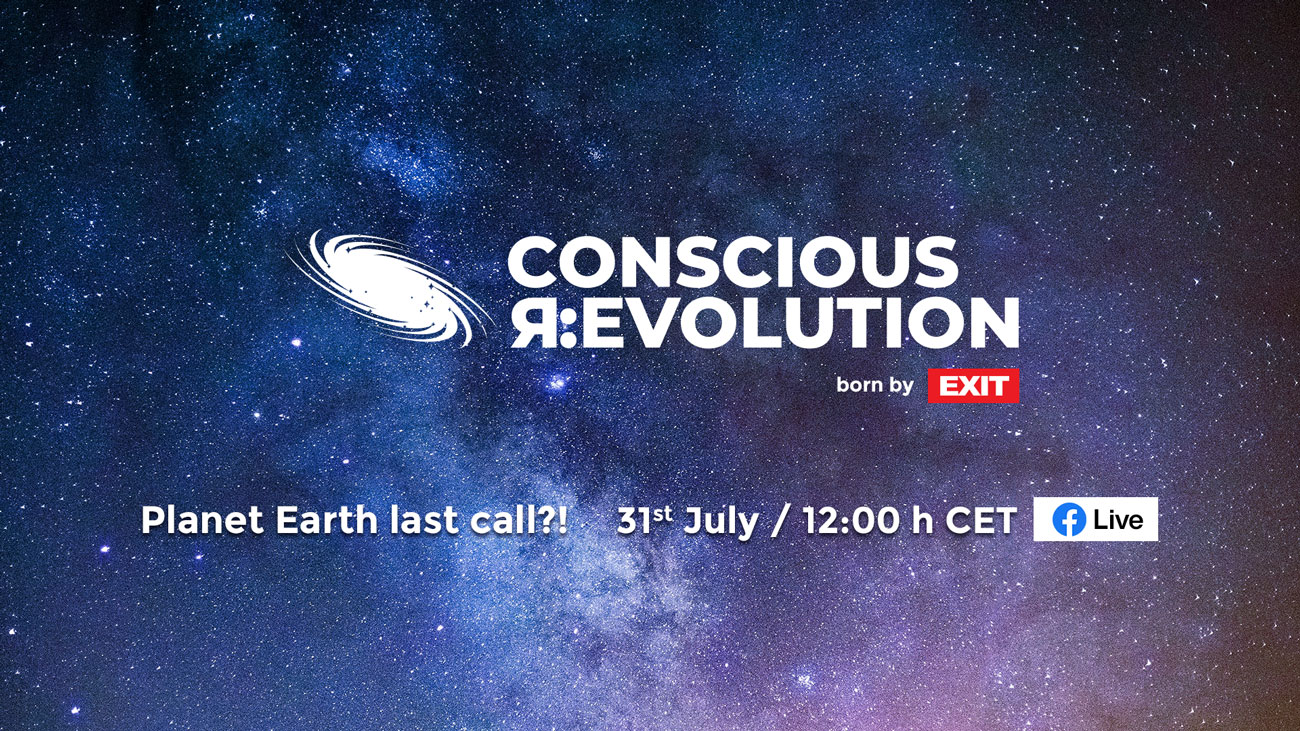 The second panel within the platform  "Conscious R:evolution" will be held on Friday, July 31, 2020 at
12:00.
The panel discussion "Planet Earth last call?!" streamed on the Facebook page of the EXIT festival will
once again draw attention to the importance of environmental protection on a global level, which
threatens to be completely destroyed by human negligence.
Panel participants will be:
• Anna Schoemakers – Executive Director of the most influential and largest international organization for environmental protection and animal protection, "Greenpeace", the Netherlands
• Hans Bruyninckx – Executive Director, European Environment Agency
• Sophia Kianni – national strategist and climate activist in the global movement, "Fridays for Future" Greta Thunberg, founder and CEO of the non-profit global organization "Climate Cardinals", a prominent member of the international environmental movements "This is Zero Hour"and "Extinction Rebellion".
Moderator of the panel is Nemanja Milovic, who is the founder and editor of the leading climate change website in Serbia klima101.rs.