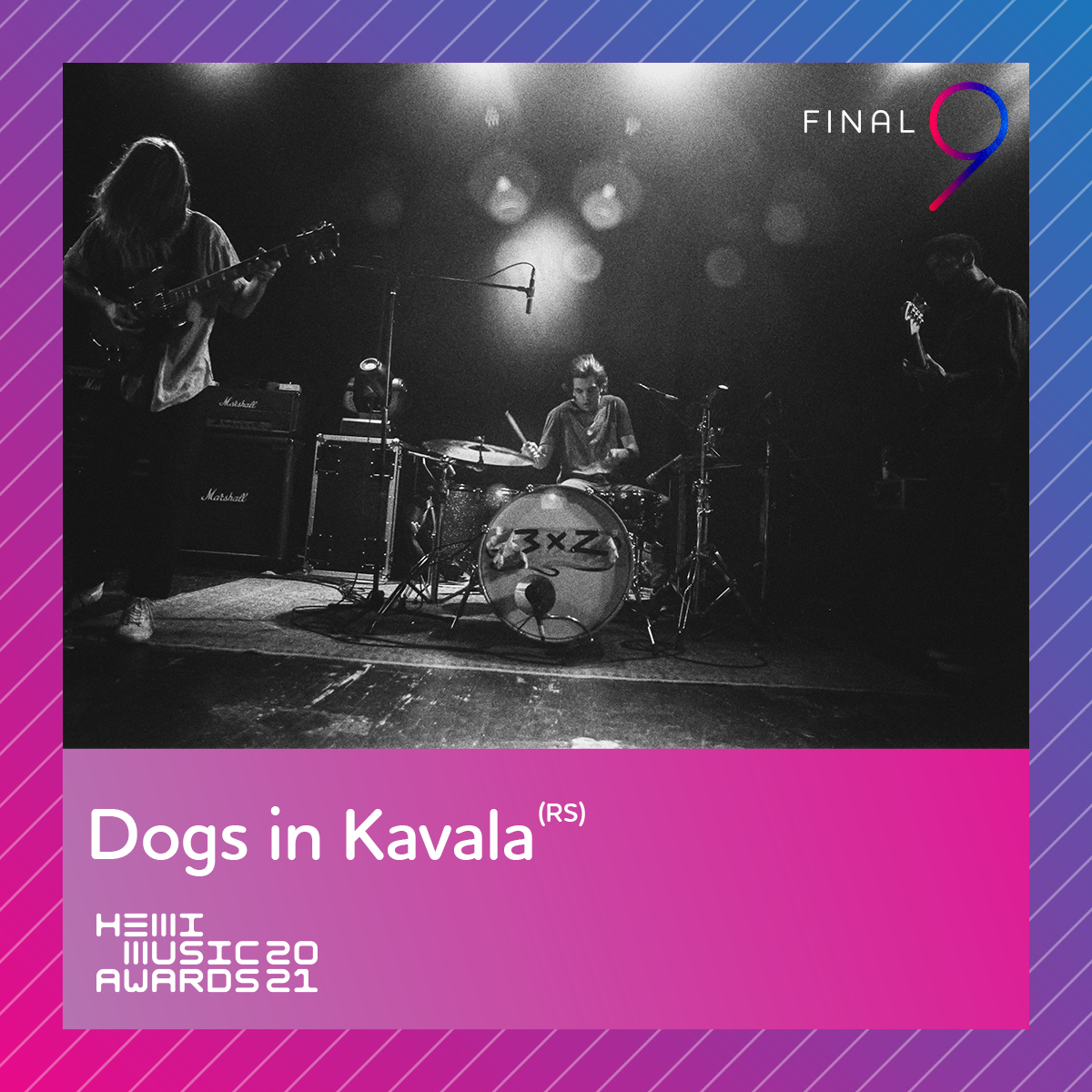 Coming from 9 countries of Central & Southeastern Europe (Czech Republic, Estonia, Greece, Hungary, North Macedonia, Poland, Romania, Serbia, Slovenia), these 9 artists will now have access to mentoring and training activities targeted towards developing their skills and competencies in communication and revenue streams, with the aim to help propel their international career!
We are proud to introduce 9 exceptional European artists from a wide musical range such as the singer and busker Thom Artway from the Czech Republic who blends the modern sound with the classic songwriting, the punchy Nordic electro-pop trio from Estonia, I Wear* Experiment, the alt-rockers from Greece, Deaf Radio, with half a million streams already, Woodstock Barbie from Hungary who infuse vintage blues rock, scratchy stoner and silky soul, the eclectic funky pop collective, Funk Shui, from North Macedonia, the garage-rock trio and proud owners of one of the best Serbian albums of 2020, Dogs in Kavala, the Polish quartet, Izzy and the Black Trees with their atmospheric Americana blended with post-punk energy, Romania's first Youtube sensation, Lucia, with her fragile vocals and last but not least the Slovenian addictive pop/rock/disco/punk mixture of Koala Voice!
Along with the training program, the 9 finalists will be performing and presenting a song of their choice during the HMA Live Music Session, an online event which will give the opportunity to both audiences and Jury members to discover them live on stage!
Moreover, all the artists will be presented during HEMI partner event, Mastering the Music Business, the international showcase conference of Romania, to finally enter the last phase of the awards in June, leading to the selection of the 3 winners of HEMI Music Awards 2021!
The 9 HMA finalists were selected from the pool of the 27 nominees of the 1st phase of HMA, by the 27 International Jury members, representing Festival & Showcase Conferences, Music Venues, Booking Agencies, Music Associations, Export Offices and Music Media. Meet them all her!
HEMI Music Awards (HMA) is a talent program for artists who are ready to develop an international career and who aim to reach new markets and audiences. HMA is organized by the Hub for the Exchange of Music Innovation (HEMI), a European initiative aiming to support artists and music business professionals from the Czech Republic, Estonia, Greece, Hungary, North Macedonia, Poland, Romania, Serbia, and Slovenia.